Welcome
Welcome to our Middle School Ministry page. You will find information for students from 5th grade through 8th grade here. We offer Sunday Morning Education and Wednesday evening Confirmation classes during the school year. There is a milestone or special event for each grade level. Activities and service opportunities are offered to our students and families throughout the year. Our CYF mission statement and goals (found on CYF page) help focus and guide our ministry. See below for an overview of our ministry.
Mission Statement
To empower families as partners to nurture children in a Christ-centered faith.
Middle School Ministry Highlights
Sunday Morning Education
Forum 56: Weekly education for grades 5th & 6th Grade. We use a large group, small group rotation to explore our lessons in creative ways. We learn about ways to serve, lead and to follow through peer ministry and youth leadership.

Anchored: Weekly education for grades 7th & 8th. Students meet in a more informal Bible study format building more faith practices from what we've started in Forum 56.
Confirmation Weekly Classes
Confirmation starts in the spring of 6th grade. 7th & 8th Grade Students attend weekly classes in small groups learning more about the Lutheran Catechism and ways to live out their faith in their community and at home.
Student and Family Events
Bi-monthly activities are offered for students and families. Examples include social faith focused gatherings for students and friends, group day trips, service opportunities, etc.
Milestones, Trips and Special Events
Each year (grade specific) our students will have a special event, trip or milestone to celebrate. Examples include 1st Communion, Confirmation Camp, Mission Trips, etc.
Groups in Middle School Ministry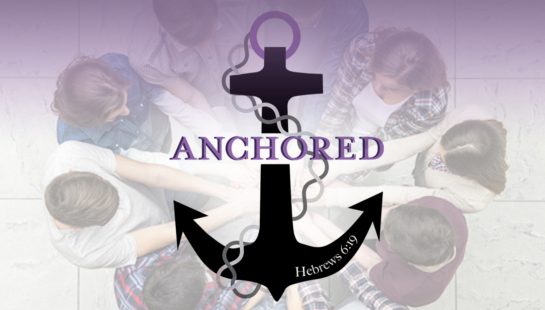 What's Happening in Middle School Ministry
Upcoming Activities for Middle School Ministry
Click below to read and download the 2021-2022 Middle School calendar.
Milestones and Special Events in Middle School Ministry
5th Grade – 1st Communion Milestone
6th Grade – Confirmation Orientation and Kick-Off
7th & 8th Grade – Confirmation Parent Nights (held twice a year)
7th & 8th Grade (fall of next year) – Attend Confirmation Camp at Good Earth Village
Click a ministry below to learn more about it